Puppy Lessons
For 8 to 15 Weeks of Age
These lessons will cover puppy imprinting, an introduction to markers/clicker, basic manners, house breaking, crate training, biting/teething, and barking, and how to avoid creating a nervous dog.
They will also teach you, the owner, proper leash management so that you and/or your puppy do not get tangled up in the leash. Puppy lessons can be done privately or as a group depending on how many puppies we have in training.
Tools for Lessons
6 Foot Leash – NO RETRACTABLE LEASHES!
Collar – flat or martingale
10 Week Private Lessons
For 16 Weeks and Older
These classes will cover the importance of structured obedience. We meet once a week for 10 weeks. Lessons are between 45 minutes and 1 hour long. The length of the lesson depends on your dog.
We teach one command per lesson and that command becomes your homework for the week. After 4 lessons your dog will know heel, sit, stay, down, and a recall all on leash. Once your dog is able to perform these commands on leash we introduce a remote training collar.
At the end of the 10 week program your dog will be completely remote collar trained and will know the following under heavy distractions: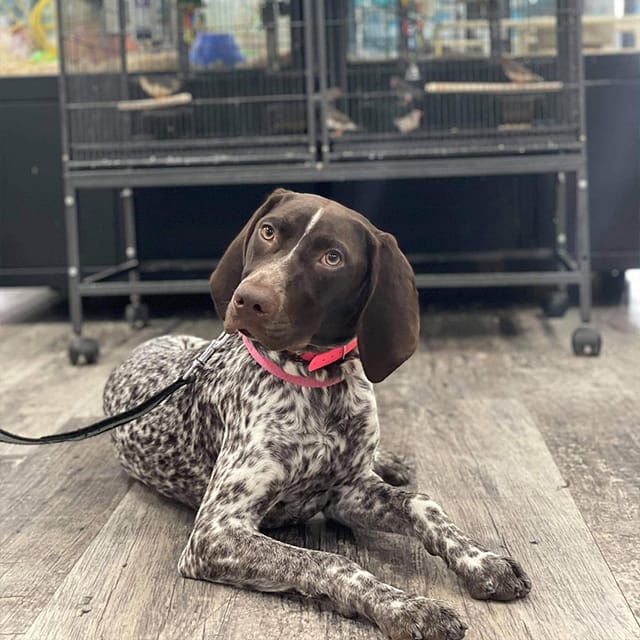 Heel
Sit
Down
Stay
Recall
Place
We train for real life so we like to have our lessons in the parks. If you would prefer we also do in-home lessons where we come to your house and train your dog.
Tools for Lessons
6 Foot Leash – NO RETRACTABLE LEASHES!
Collar – flat or martingale
3 Week In Kennel Training
This program is for our clients who do not have the time, or are physically disabled, and cannot do the 10 week program. This program requires you to drop your dog off with me for 3 weeks.
In the middle of your dog's training I will send you a progress video. At that time we will set up a date and time for your exit lesson. An exit lesson is about 1.5 – 2 hours. During this time you learn how to work with your dog and the proper way to use a remote training collar.
During the 3 weeks your dog learns heel, sit, down, stay, recall, and place all under heavy distractions. We train for real life so we will have your dog training in public with us.